LIFETILE Testimonials

Working with Rufus is a great collaborative process. He's able to translate an emotional or intellectual idea into moving works of art. He is able to take a basic design concept and improve upon it in the final installation.
Steve Wiersema
Partner & Senior Exhibit Designer
West Office Exhibition Design


I would highly recommend Rufus Seder and his LIFETILES art to anyone wanting an innovative strategy, a fun and collaborative process, and a breath of fresh air.
Ellen M. Taylor, AIA
Director
Amtrak High Speed Rail Product Development Team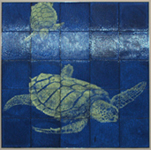 We've incorporated LIFETILES murals as one of the signature pieces of our new Outpatient Center. We couldn't be happier with the entire process, and with the ultimate outcome. Our patients and staff love them.
Kevin Donovan
Director, Children's Hospital at Dartmouth, New Hampshire

One of the most eye-catching features at TSCK Aquarium is our pair of LIFETILES murals. We are constantly receiving comments praising their creativity and genius. Rufus managed to depict aspects of our wildlife in an innovative way such that the murals do not go unnoticed.
Mijbil S. Almutawa
Chairman & Managing Director
The Scientific Center of Kuwait

Our LIFETILES murals are magical--and full of surprises!
Jan-jung Li
Director of Visitor Services
Taiwan National Museum of Marine Biology and Aquarium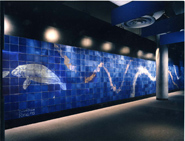 The LIFETILES mural is a tremendous success and has added an exciting and unique dimension to our repertoire of exhibitry. Rufus has truly captured the essence of human and marine mammal interaction.
Nicholas Brown
Executive Director
National Aquarium in Baltimore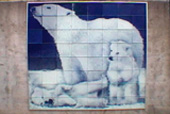 Our outdoor LIFETILES murals are technologically fascinating and yet elegantly simple in their animated story telling. The mural series is an engaging, accessible, educational, and unique form of public art.
Ellen Greer
Chief Curator
North Carolina Zoological Park
It's such a joy to watch Science Center visitors encounter the LIFETILE murals for the first time. They frequently stride right by them, only to back up and do a double-take as they realize the images are 'moving'. I've encountered Rufus' work at several places since that installation, and it's always fun to think to myself, 'I knew him way back when.'

Barbara Punt
Director of Project Management at the California Science Center, Los Angeles
Principal, Punt Consulting

LIFETILES are the perfect addition to our exhibitry at Parker River National Wildlife Refuge Visitor Center. As a manager, I appreciate the unique visual appeal, the durability and low-maintenance of this wonderfully interactive exhibit. Rufus is fun to work with, very responsive to our needs, and is committed to creating and delivering a high-quality, biologically accurate display.
Janet Kennedy
Parker River National Wildlife Refuge Visitor Center, Plum Island, MA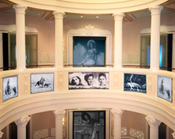 Working with Rufus was one of the most rewarding aspects of designing the National Cowgirl Museum and Hall of Fame. His exquisite LIFETILES panels in the museum's rotunda are one of the most talked about and spectacular elements of the museum!
Pat Riley
Executive Director
The National Cowgirl Museum
and Hall of Fame, Forth Worth, TX